[Quote]:
It's 75 years since the first lobotomy was performed in the US, a procedure later described by one psychiatrist as "putting in a brain needle and stirring the works". So how did it come to be regarded as a miracle cure?

Deep in the archives of London's Wellcome Collection, that great treasure trove of medical curiosities, is a small white cardboard box.

Inside is a pair of medical devices. They are simple. Each consists of an 8cm steel spike, attached to a wooden handle.

"These two gruesome things are lobotomy instruments. Nothing sophisticated," says senior archivist Lesley Hall. "It's not rocket science is it?"
[Quote]:
What would happen if we could generate power from our windowpanes? In this moving talk, entrepreneur Justin Hall-Tipping shows the materials that could make that possible, and how questioning our notion of 'normal' can lead to extraordinary breakthroughs.
[Quote]:
The top 10 military 'psy-ops' corporations admit to using against Americans

Environmental activist Sharon Wilson showed up to an oil industry event in Houston last week and caught a startling glimpse into how the fracking industry approaches residents in towns where they drill.

Wilson recorded industry insiders confirming they hire military psychological operation veterans, and use procedures pulled straight from the Army's counterinsurgency manual.

The first half of the following slide titles are pulled exactly from the manuals section on ASPECTS OF COUNTERINSURGENCY. The second half is our interpretation of how that directive would be employed in American towns.

The text in the slides is pulled directly from the manual as well, though references to government etc. are put in brackets and changed to [corporation] for context. The corporations are referred to as the counterinsurgency or COIN.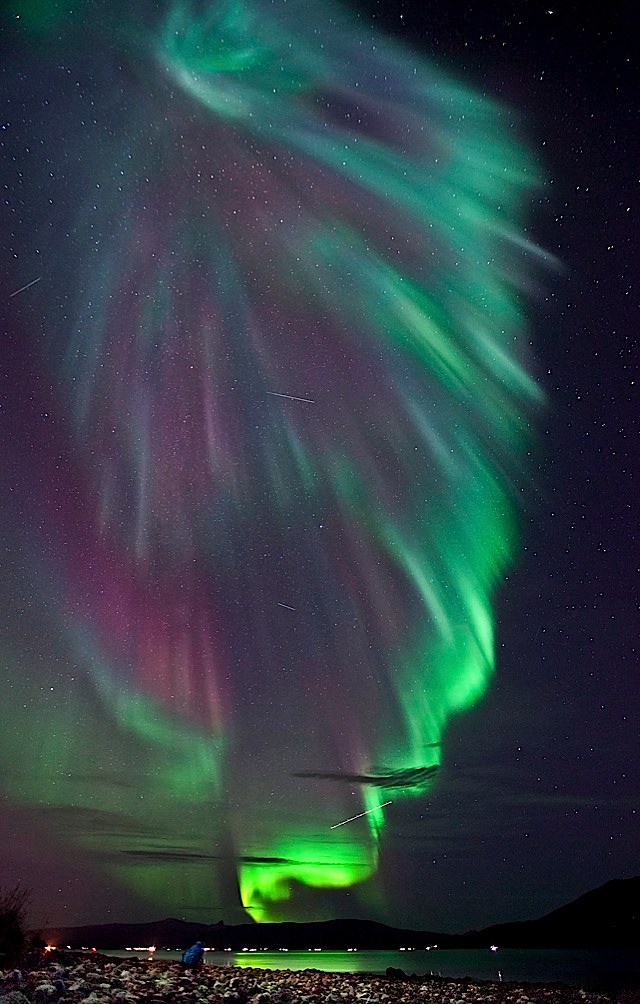 [Quote]:
This amazing shot was taken in Norway by Ole Christian Salomonsen. It's one of the many photos featured in National Geographic's upcoming photo book, Visions of Earth. You can check out a video preview of some of the other photos on YouTube
[Quote]:
Prime Minister Stephen Harper is getting tougher on pot growers than he is on rapists of children.

Under the Tories' omnibus crime legislation tabled Tuesday, a person growing 201 pot plants in a rental unit would receive a longer mandatory sentence than someone who rapes a toddler or forces a five-year-old to have sex with an animal.

Producing six to 200 pot plants nets an automatic six-month sentence, with an extra three months if it's done in a rental or is deemed a public-safety hazard. Growing 201 to 500 plants brings a one-year sentence, or 1 1/2 years if it's in a rental or poses a safety risk.

The omnibus legislation imposes one-year mandatory minimums for sexually assaulting a child, luring a child via the Internet or involving a child in bestiality. All three of these offences carry lighter automatic sentences than those for people running medium-sized grow-ops in rental property or on someone else's land.

A pedophile who gets a child to watch pornography with him, or a pervert exposing himself to kids at a playground, would receive a minimum 90-day sentence, half the term of a man convicted of growing six pot plants in his own home.

The maximum sentence for growing marijuana would double from seven to 14 years, the same maximum applied to someone using a weapon during a child rape, and four years more than for someone sexually assaulting a kid without using a weapon.
[Quote]:
Amazon quietly purchased a Charlotte voice-to-text startup called Yap, an SEC filing shows.
Faaaaascinating.
[Quote]:

Adobe is Stopping development on Flash Player for browsers on mobile.
[Quote]:

GINGRICH: Sure, there should be very decisive reforms. I think, in retrospect, repealing the Glass-Steagall Act was probably a mistake. We should probably reestablish dividing up the big banks into a banking function and an investment function and separating them out again.
[Quote]:

To me, claiming that Pictures Under Glass is the future of interaction is like claiming that black-and-white is the future of photography. It's obviously a transitional technology. And the sooner we transition, the better.

[..]

Are we really going to accept an Interface Of The Future that is less expressive than a sandwich?
[Quote]:

Social networks exist to sell you crap. The icky feeling you get when your friend starts to talk to you about Amway, or when you spot someone passing out business cards at a birthday party, is the entire driving force behind a site like Facebook.

Because their collection methods are kind of primitive, these sites have to coax you into doing as much of your social interaction as possible while logged in, so they can see it. It's as if an ad agency built a nationwide chain of pubs and night clubs in the hopes that people would spend all their time there, rigging the place with microphones and cameras to keep abreast of the latest trends (and staffing it, of course, with that Mormon bartender).

We're used to talking about how disturbing this in the context of privacy, but it's worth pointing out how weirdly unsocial it is, too. How are you supposed to feel at home when you know a place is full of one-way mirrors?

We have a name for the kind of person who collects a detailed, permanent dossier on everyone they interact with, with the intent of using it to manipulate others for personal advantage – we call that person a sociopath. And both Google and Facebook have gone deep into stalker territory with their attempts to track our every action. Even if you have faith in their good intentions, you feel misgivings about stepping into the elaborate shrine they've built to document your entire online life.